Welcome to Fourth District PTA!
Fourth District PTA is an organization of the twenty councils which represent all of Orange County (California) PTA members as well as members in a small portion of Los Angeles County.
OUR MISSION STATEMENT: The mission of the Fourth District PTA is to empower councils, units, families and community members to become effective advocates for all children and youth.
---
Fourth District PTA
Would like to Thank all of our Sponsors and Exhibitors for their participation in our
PTA Spring Workshop and Vendor Fair
99 Pledges
A+ Memories
AcadeMap
All American Fundraising
Angels Baseball
Apex Leadership
Charleston Wrap
Club Choice Fundraising
Dave & Busters
Discovery Cube
Disney Youth Programs
Dyslexia Association
ED100
Express Tees
Fortune Fundraising
Full Spectrum Educational Services
Fun Services
Happiness Is Now Experience
Helping Hands Fundraiser
Heritage Museum
Inside the Outdoors
J & J Ez Fundraiser
Jump O Rama
Jurassic Lab
Kids are First
Kustom Prints / PTA Store
Mad Science
Mixed Bags
Mrs. Nelson's Book Fair Company
My Little Carnival
Newport Sea Base/Boy Scouts
OC Social Services
OC Vector Control
OCDE Academic Events
Orange County Soccer Club
Pretend City
Savers FUNDrives
Scholastic Books
Sinfully Sweet Apple Co.
Summer Photography and Publishing
Sylvan Learning Centers
Ultra Fun Run
USAGAIN
Worlds Finest Chocolate
The Fourth District PTA does not specifically endorse any of the above companies or groups, however, it does welcome their participation or sponsorship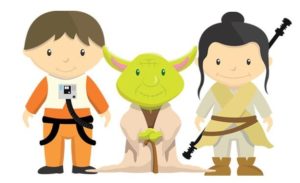 ---