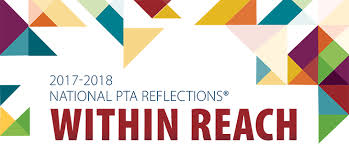 The Reflections theme for 2017-18 :
"Within Reach"
Important Dates
Tue, August 22, 2017 – Reflections Program Training @ Fourth District PTA Office @ 

9:30 am
Wed, November 1, 2017

 – Theme Search Contest due to capta.org
Wed, November 1, 2017

 – Council appointments open for submissions to Fourth District PTA 
Fri, December 1, 2017

 – Advancing student entries due to Fourth District PTA by appointment
Thank you for being an art advocate!
For access to all Reflections forms and information at the California State PTA website, click here.
Arts Areas
| | |
| --- | --- |
| | |
| Literature | Musical Composition |
| | |
| Visual Arts | Dance Choreography |
| | |
| Photography | Film/Video Production |
The Reflections Program is structured for PTAs to recognize students at the local, council, district, state, and national levels. Entries are first judged at the local level, where selected works, are chosen to represent the PTA at each subsequent level-council, district, or state-depending on each state PTA's structure. Once entries reach the state level, the state PTA may select entries to submit to the National PTA. Awards of Excellence and Awards of Merit are recognized at the annual National PTA Convention and are displayed as a part of the program's traveling exhibit.
Possible judging levels
Local – this is your school's association or "unit"
Council – this your unit's council; usually by school district – see our Council/Unit directory
District – we are the Fourth District PTA (of the California State PTA)
State – California State PTA
National
Fourth District PTA Recognition and Honors
Professionals working individuals in the literature, musical composition, photography, and visual arts fields volunteer to judge student entries at the district level. Awards of Excellence, Merit, and Distinction are selected in each grade division for each of the six arts areas.
Awards will be given at an awards reception that will take place at the opening of a show of the works that make it to the Fourth district level, for public viewing, sometime in January.
General Rules
Please remember that:
Students may submit entries only through a PTA or PTSA in good standing
All entries submitted must be original works and must relate to the annual Reflections Program theme
Each entry must be the work of only one student. Assistance from teachers, parents, or friends is not permitted except in special cases (such as for those with visual or physical disabilities)
Participation encourages creativity and exploration. Students should do their best, but crooked lines, incorrect musical notes, or misspelled words do not disqualify anyone.
More Information on the Reflections Program, Arts Education and Advocacy
If you would like to know more about the arts, arts education, and arts advocacy, the National PTA website is a good source of information.
How Your PTA Unit Can Sponsor the Reflections Program
Student Eligibility
Participation in the California Reflections Program is open to all students attending PTA schools that sponsor the program.
Art Areas (6)
To get involved, students submit an original piece, inspired by the annual theme, for their school's Reflections Program in any of following arts areas:
Dance Choreography
Film Production
Literature
Music Composition
Photography
Visual Arts
Divisions (5)
To allow student artworks to be recognized and judged with the appropriate developmental age and skill levels in mind, the Reflections Program is organized by school grade, offering 5 divisions:
     Primary – Preschool-Grade 2
     Intermediate – Grades 3-5
     Middle/Junior – Grades 6-8
     Senior – Grades 9-12
     Special Artist – Non-Graded
Special Artist Division
This year a new division of the Reflections program was introduced – the Special Artist Division. This is a non-graded division limited to students whose physical, cognitive or mental health challenges meet the guidelines in the American Disabilities Act.
Qualifying students create their own artwork. But, they may receive non-artistic accommodation and assistance from an adult.
Students who qualify for the Special Artist Division may choose to enter in the traditional four grade divisions.
If this is the case, students will follow all general and arts category rules, but may submit an entry in the grade division most closely aligned to their cognitive or functional abilities. The student is then recognized and awarded as part of the general student population without regard to special needs or challenges.
Reflections Program Levels
Reflections is a nation-wide arts appreciation and recognition program for students sponsored by National PTA.
To take part, student Reflections' entries at a school are first recognized, judged and celebrated by the local PTA unit.
Some selected unit entries are then chosen to represent the PTA at the council and district PTA levels.
Student artwork submitted to California State PTA by a district PTA will be considered for an Award of Excellence and an Award of Merit.
California State PTA Reflections Awards
Each year, 30 students are recognized with a California State PTA Award of Excellence for their artwork and receive:
Opportunity to showcase and perform their artwork at the California State PTA convention
Prizes including an Award of Excellence medal, certificate and $100 Savings Bond presented on stage at convention
Expense paid trip for award-winning student and 1 parent/guardian to California State PTA convention
These Award of Excellence entries, in turn, represent California Sate PTA at the National level of the Reflections Program.
Student recipients of the National PTA Award of Excellence and Award of Merit are recognized at the annual National PTA convention and their artwork is featured as part of the program's traveling, national exhibit.
More Ways To Get Involved
Students' Reflections Theme Search
The Reflections Program annual theme search offers another great way for students to get involved in the Reflections Program.
Encourage your student to brainstorm and imagine a theme that will appeal to others in preschool through grade 12.
For submitting the award-winning theme, the student receives $100 and recognition at the National PTA convention in June.
To submit a student's suggestions for a Reflections Program theme, complete the entry form and send it to California State PTA by November 1.
For the Student Theme Search Entry Form and to learn more, click here.
If you have further questions, such as who is your Council Reflections Chair, contact the Fourth District PTA office at 714-241-0495.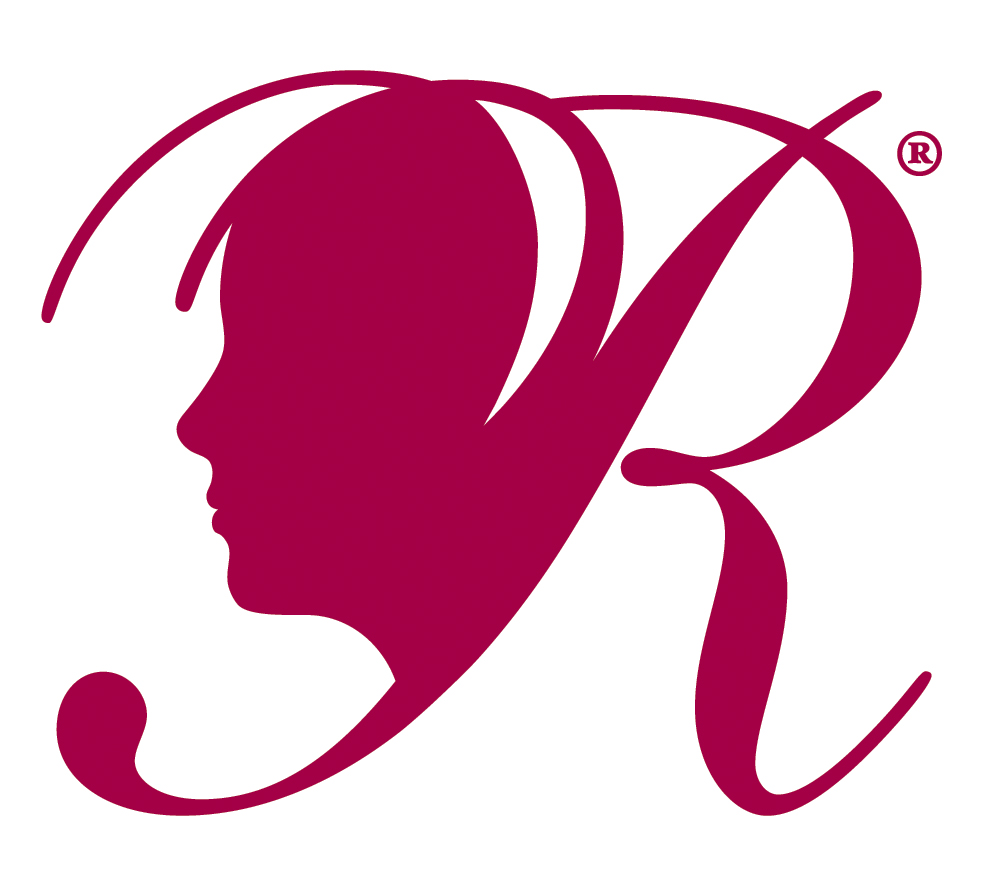 Online Training:
Fourth District Reflections Training PowerPoint
2015-16 Visual Arts Category training
Reflections Fliers:
Special Artist Division Rules
Special Artist Division Flier
Special Artist Division Rules_Spanish
Special Artist Division Flier_Spanish
Reflections Forms 2017-2018
ENGLISH
Celebration Guide
Reflections Local Leaders Guide 2017-2018- English
Reflections Local Leaders Guide 2017-2018-Spanish
General Rules
Official Rules 2017-2018 – Spanish
Media Advisory Template
Past Program Themes
Press Release Template
PTA Leader Checklist
Sample Program Evaluation
Sample Thank You Letter for Volunteers
Summary of Rules for Participation
Tips for Program Promotion
Volunteer Job Descriptions
Volunteer Sign-Up
Information for Judges
Judging Score Card
Reflections Merchandise
Reflections Timeline TEMPLATE
Categories:
Dance Choreography Rules
Film Production Rules
Literature Rules
Music Composition Rules
Photography Rules
Visual Arts Rules
3-D Artwork Guidelines
STUDENT Fill-in Forms [pdf]:
Student Form Entry
Consent Form
Student Entry Form – Spanish
Consent Form – Spanish
Forma de participación de estudiante en el Programa Reflections
Formulario de consentimiento para el Programa Reflections de PTA Local
ESPAÑOL (Spanish)
Categorias:
Artes Visuales
Composition Musical
Coreografia De Danza
Fotografia
Literatura
Producción Cinematográfica
Artistas Especiales

Forms
Council & District Participation Form
Unit Participation Form
Council Transmittal Form 2017_2018
Theme Search
2019-2020 Theme Search Entry Form – English
2019-2020 Theme Search Entry Form – Spanish
2019-2020 Reflections Them Search Past Themes
Links to the National PTA website:
• What is "Reflections"?