Outreach: An Important Priority
Fourth District PTA Outreach Chairman Send email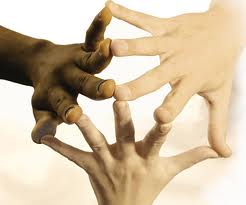 Outreach is first a commitment to create an inviting climate. It is further about forming respectful, trusting relationships throughout the school community, and recognizing that everyone has value. Outreach is sharing and distributing important information about PTA and topics of concern that inform and invite action.
Outreach must be a priority for all of us. The greater the ability of PTA members and leaders to form positive one-on-one relationships with all community members, the greater their ability to generate positive impacts for all children, the school community, and the organization.
Outreach efforts are successful when PTA leaders develop community support with meaningful two-way discussions focusing on student success.
Outreach includes efforts that focus on enlisting the participation of parents, students, and community members in the educational process. Invite and encourage everyone to participate, and allow each person to play a role. Your community is your greatest asset. Empower others with information, support, and resources focused on students' needs. See the uniqueness of each individual. Work to build representative leadership and voice – support  the democratic process. Is the PTA reflective of the greater community? Assess practices to assure inclusiveness and speak out for change.
Steps to take:
Be bold – Envision community-wide involvement in seeking educational excellence.
Understand that everyone has value – See the assets each person brings, because everyone counts.
Speak to everyone – Build a volunteer base that is representative of the diversity of the community, encompassing all languages and customs. Build personal relationships – Invite involvement through one-on-one relationships focused on what can be achieved for children.
Show school spirit and pride – Display logos, accomplishments, and student work, and share expressions of affirmation because, ―This school is the best!‖
Readily share information – Share PTA goals and values, programs, PTA contact information, resources, and published literature on important topics.
Check your success – Regularly measure your efforts, share your results, and modify your goals.We have to understand that we are becoming "global" not only in the aspect of a business world, but in everyday life. So what better way to start than in our local schools where we have the resources to do it? Let us reach out and become a better community by understanding and respecting our differences.
For more information, go to "Orange Leaves", the official publication of the Fourth District PTA.
RESOURCES – Spanish
Fourth District PTA
• Línea telefónica en Español
714-540-1575
Information: English | Spanish 
National PTA (www.pta.org)
• 100 maneras de saber más y hacer más
California State PTA (www.capta.org)
• Reflections
• La Participación Hace una Diferencia
• Póngase Dentro del Marco de la PTA
• Carpeta de Recursos (Toolkit)

Consejos para los tutores en lectura
(Tips for Reading Tutors – (PDF)