Orange Leaves, our Fourth District PTA Newsletter
Orange Leaves editor: Vanessa Hatch. Send email
See also: Orange Leaves Production Schedule/Calendar
Orange Leaves is the official publication of the Fourth District PTA (Fourth District, Orange County, California Congress of Parents, Teachers and Students, Inc.). It is published nine times per year.
Each PTA in Fourth District will have two Orange Leaves subscriptions automatically sent to the school site for the unit president and school principal. Councils' subscriptions are sent to the school district for the superintendent and mailed to the home of the council president.
Content may be reproduced by any PTA association, or for private, non-commercial use only, provided credit is given to: "Orange Leaves, Fourth District PTA, CCPTS."
Additional Subscriptions
Contact the Fourth District PTA office to add your name to our mailing list.
Orange Leaves Issue Archives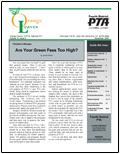 This newsletter is available in Adobe PDF*
2015 issues
December 2015/January 2016
November 2015
October 2015
September 2015
June 2015
May 2015
April 2015
March 2015
February 2015
2014 issues
December 2014-January 2015
November 2014
October 2014
September 2014
June 2014
May 2014
April 2014
March 2014
February 2014
2013 issues
December 2013/January 2014
November 2013
October 2013
September 2013
June 2013
May 2013
April 2013
March 2013
February 2013
December 2012 – January 2013 
2012 issues
November 2012
October 2012
September 2012
June 2012
May 2012
April 2012
March 2012
February 2012
December 2011-January 2012
2011 issues
November 2011
October 2011
September 2011